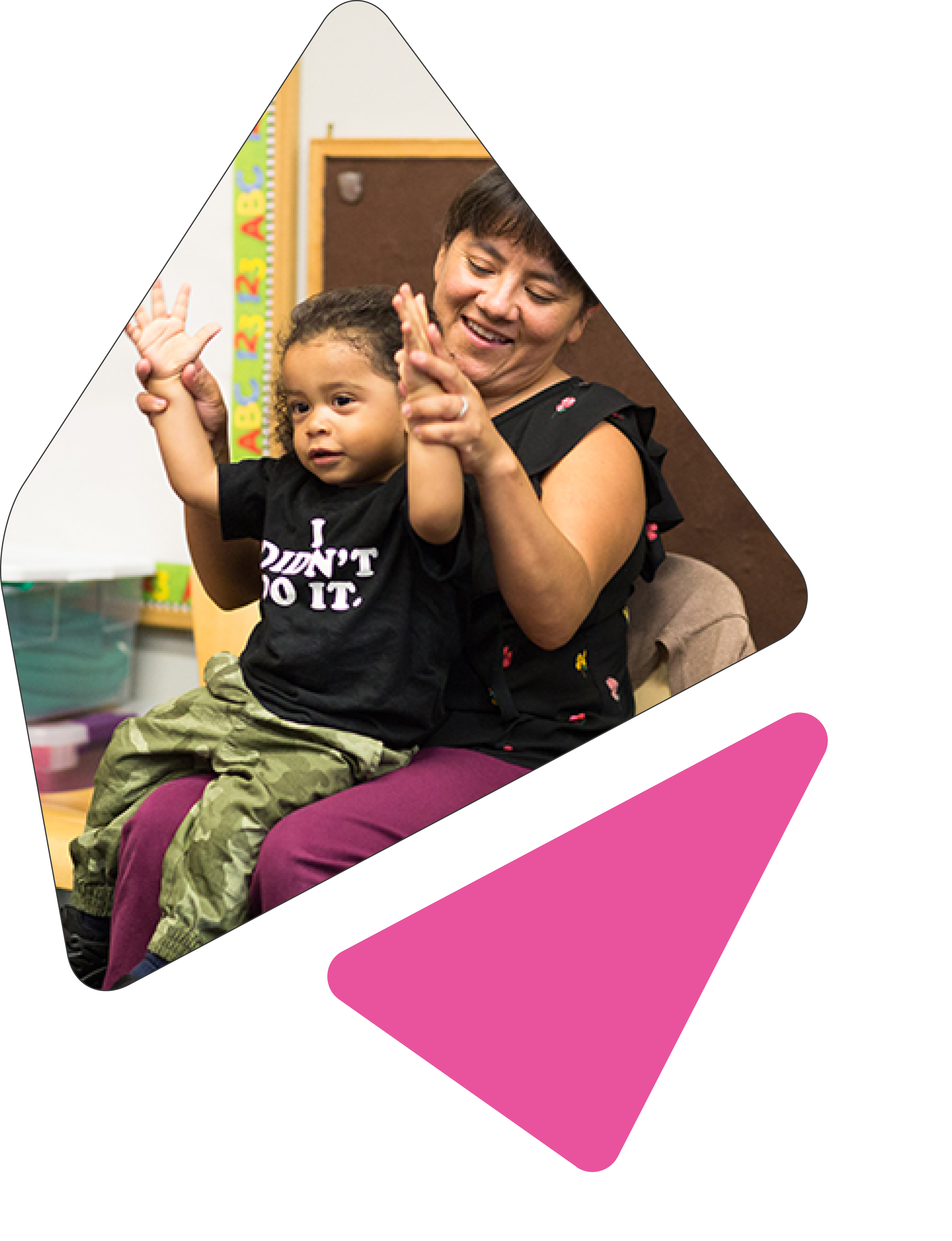 Early educators can make a big difference in the lives of young children.
DEC believes that child- and educator-centered quality improvement efforts will create better experiences for all. We provide resources and assistance to help educators plan and track their professional development and quality improvement efforts. 
Programs funded by DEC are required to uphold ELS Quality Standards and participate in quality improvement monitoring. 
About Our Quality Improvement Approach
Teaching is learning. Quality improvement efforts that are based on rich relationships and driven by educators with children's best interests in mind create lasting benefits.
With that goal, DEC invests in and partners with early childhood professionals and programs. ECE educators who are committed to continuous quality improvement can:
Create a road map to high quality
Connect with colleagues to talk about teaching
Meet and become an inspiring mentor
Participate in a community of practice
Gain skills, knowledge, and new attitudes
Find support to be a reflective teacher
Access tangible resources for improving their program environment
Support every child in their program to succeed
DEC provides robust citywide technical assistance, coaching, training, and resources to meet national standards for quality early care and education.
Our services progressively focus on supporting programs with the greatest quality improvement needs. Initial priority for services is given to publicly funded early care and education programs serving low income or children with special needs.
PROFESSIONAL DEVELOPMENT & TRAININGS
DEC provides targeted training opportunities in the areas of learning and development, child assessment, supporting social emotional development, and best practices for providers caring for children in group care settings. Specific content may focus on the Environmental Rating Scales (ERS), Desired Results Developmental Profile (DRDP), the Program for Infant/Toddler Care (PITC), the California Early Learning and Development System.
Multilingual coaches are available to support center-based and family child care programs through a strength-based approach that supports their vision, goals, and efforts toward improving quality. DEC coaches offer individualized onsite coaching to support educators' efforts to achieve quality improvements that will create better experiences for the children in their programs.
Coaching provides a highly tailored approach with individualized support and custom feedback.
Coaching can be an effective method because it meets providers where they are; ensuring that information is relevant and useful. Coaching has been demonstrated to be an effective tool for professional development and growth.
How to Get Coaching Services